Jumpstart your digital transformation. Join KingswaySoft at the Microsoft Business Applications Summit this summer from June 10 - 11 2019!
The upcoming edition of this summit is touted to be a premier opportunity for business analysts, power users, solution architects, partners and evangelists to discover how Microsoft's business application platform solutions can help them tackle their business challenges – and help them evolve into the future.
At the summit, you can connect with over 3,500 experts, show your skills off and learn new ones, collaborate with the community around all things Dynamics 365, Power BI, Excel, PowerApps, Microsoft Flow, Mixed Reality and more under one roof. Get a chance to meet the engineers behind your favorite tools, hang out with like-minded explorers, and get hands-on with immersive breakout sessions and workshops.
Bestselling author Alexis Ohanian (cofounder of Reddit, managing partner & cofounder of Initialized Capital) will be the guest speaker, joined by featured speakers James Phillips, Corporate Vice President, Microsoft Business Applications Group and Alysa Taylor, Corporate Microsoft's Vice President of Business Applications and Industry Marketing.
KingswaySoft Principal Developer and Microsoft Business Applications MVP Daniel Cai said "We are glad to be returning as a sponsor of this amazing Microsoft event. With our aim to be a leading data integration tool, we are growing rapidly, and our product development has reached new heights. We are delighted to showcase our innovations and capabilities again this year and look forward to a successful event."
You can visit KingswaySoft at Booth #15 at the summit. KingswaySoft is a leading provider of data integration solutions for Microsoft Dynamics 365 and many other enterprise applications. Multiple organizations from more than 85 countries rely on KingswaySoft solutions to drive their business data efficiency.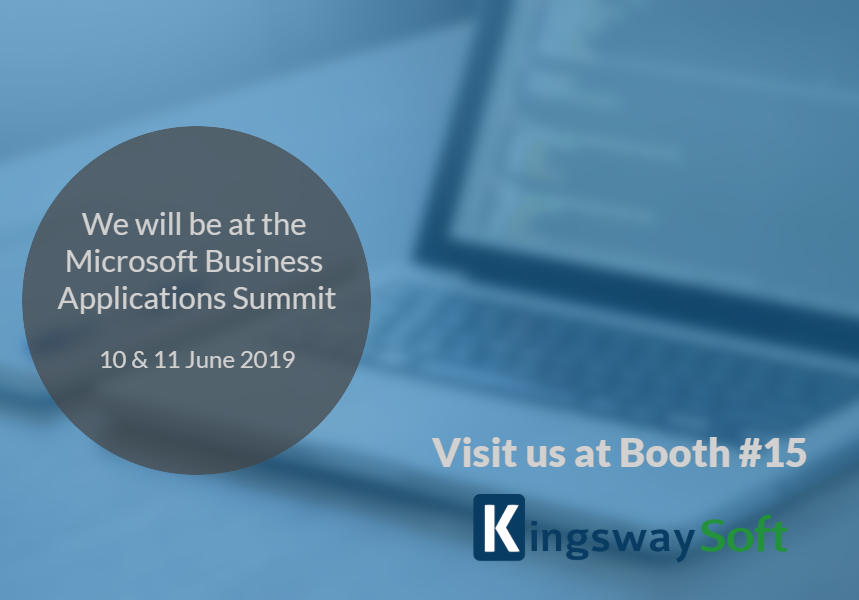 To know more about products and services offered by KingswaySoft, please visit our website at http://www.kingswaysoft.com.