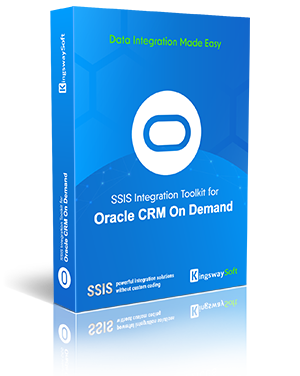 SSIS Integration Toolkit for Oracle CRM On Demand is a unique tool utilizing SSIS capabilities to perform high-performance data integration.
Data integration that is straightforward and offers powerful and robust integration performance.
The SSIS Integration Toolkit for Oracle CRM On Demand
High-performing data integration for Oracle CRM On Demand using SSIS.
Take advantage of the flexibility and power of SSIS ETL engine with a codeless data integration approach.
Immersive development productivity thanks to the easy learning curve and familiar development experience using Microsoft Visual Studio.
Advanced field and column filtering to pull only the necessary data needed.
Unique options to support both parent and child objects.
Powered by modern cryptography and authentication technologies for secure connections, such as TLS 1.2, SHA-256, etc.
Synchronize data with virtually any external data source that SSIS can read/write to including Microsoft Dynamics 365, SharePoint, HubSpot and any other components available in the Ultimate Edition.