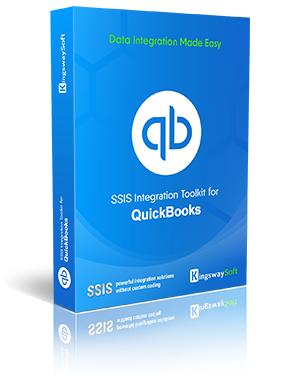 SSIS Integration Toolkit for QuickBooks is an affordable, high-performance data integration solution for QuickBooks Online.
Quickly and easily set up a data integration project in an easy-to-use codeless environment that offers unparalleled performance.
The SSIS Integration Toolkit for QuickBooks
High-performing data integration for QuickBooks Online and On-Premises using SSIS.
Take advantage of the flexibility and power of the SSIS ETL engine.
The intuitive user interface to manage different aspects of your integration development.
Integration without having to write a single line of code, allowing the development process to be done quickly and easily.
Immersive development productivity thanks to the easy learning curve and familiar development experience using Microsoft Visual Studio.
Robust error handling and superior performance.
Powered by modern cryptography and authentication technologies for secure connections, such as TLS 1.2, OAuth2, SHA-256, etc.
Synchronize QuickBooks data with virtually any external data source that SSIS can read/write to including Microsoft Dynamics 365, Directory Services, SharePoint, and any other components available in the Ultimate Edition.