Artis Group Pty Ltd - Authorized Partner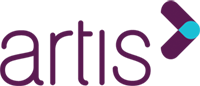 Founded in 2005 as a technology start-up and advisor to the Mid Market and Enterprise Companies across Australia-wide and overseas. Artis Group combines 12 years' experience in business growth and technology innovation, supplying: cloud, CRM, ERP, business intelligence, analytics, IoT, mobile and custom application development, business consulting, change management, work-shops, training, services and support. Our focus is digital transformation for companies that need to differentiate in a competitive market!
Artis Group works with leading ASX listed companies in various industries including: Professional Services, Banking, Financial and Insurance, Distribution, State and Federal Government, Health, Media, Defence, Education and Agri-business. Our three key values are intrinsic to the way we do business: Expertise. Commitment. Centricity. The mission: to be our clients first choice for the design, development, integration and support of their business applications through our reputation for expertise and commitment.
Region: Australia