Centauri - Authorized Partner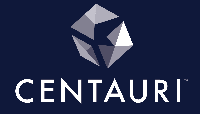 Centauri is a young and energetic company, with a wealth of knowledge and experience in the IT and business services industries. We specialise in Microsoft Dynamics CRM, bringing fresh innovative ideas tailored to business needs. We are certified Microsoft specialists, and have extensive experience working with clients in various business verticals for projects differing in scope and size.
Centauri is part of the Butterfly Group which provides expertise in Microsoft Dynamics CRM, Office 365, digital design & website development, digital marketing, branding and IT Support. With over 35 specialist consultants dedicated to ensuring that your business succeeds in the market place, we have the expertise to create a range of solutions to suit you now and in the future.
Region: Australia