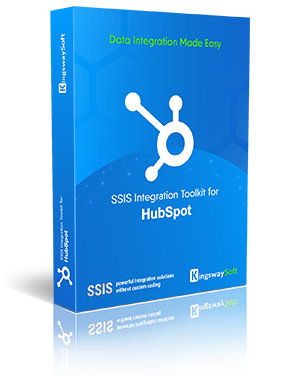 Perform high-performance data integration between HubSpot and any other application or data source you may need to work with.
A high-performance, easy-to-use, cost-effective data integration solution built on the SSIS ETL engine, developers can quickly create powerful integration projects for HubSpot without having to write a single line of code.
The SSIS Integration Toolkit for HubSpot
High-performance, easy-to-use, codeless data integration solution for HubSpot.
Freedom, flexibility, and power of the SSIS ETL engine.
Quick integration development and scheduling that can be done in minutes.
OAuth authentication that uses tokens to access your data makes your integration development easier by assisting you in moving your tokens from machine to machine.
Respects the API Throttle Rate to prevent the HubSpot server from declining request.
Retrieve HubSpot records based on search parameters and other filter criteria.
Build unique integration scenarios with HubSpot and virtually any other application or database system.
Powered by modern cryptography and authentication technologies for secure connections, such as TLS 1.2, OAuth2, SHA-256, etc.
Available on its own or as part of a package with our other enterprise data integration solutions in the Ultimate Edition including Microsoft Dynamics 365, Dropbox, Oracle Marketing Cloud, Salesforce, and many more.