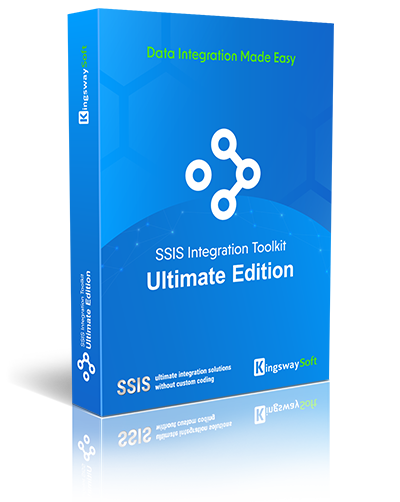 One Key for All

One single license key to cover the commercial use of all 14 SSIS Integration Toolkits & SSIS Productivity Pack (individual downloads of each product required).
Codeless Data Integration

Over 300 premium and advanced SSIS components to facilitate rapid and advanced ETL development without any custom coding.
Any Integration
Includes over 100 Connection Managers to connect and integrate with virtually any application or database systems, including pre-built support for over 100 applications.
Familiar Technology
Built utilizing Microsoft SQL Server Integration Services (SSIS), a performant and flexible ETL platform, allowing your team to take advantage of the technologies and skills they already have.
Immediate Updates
Access to new SSIS Integration Toolkit products and updates as soon as they are released (valid maintenance required).
Boost Productivity
Receive dozens of additional connectivity and productivity enhancement solutions to ease data integration development.