KingswaySoft Integration Gateway offers real-time data integration for businesses that require instantaneous data across all applications. It allows developers to set up webhook listeners to receive messages from modern cloud applications and publish them to one or more message queues or file system. From there, developers can trigger further integrations by pushing the data to its final destination, such as using an SSIS task or anything that can receive messages from a queue and further process them.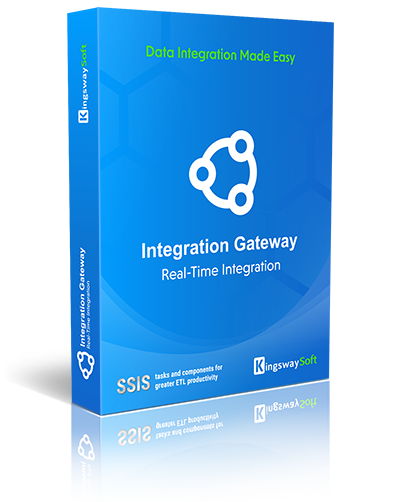 Real-Time Integration
Publish to message queues and file systems when Integration Gateway receives a notification from your online services.
Set and Forget
As a Windows Service, Integration Gateway will run automatically at boot and will continue to do so regardless if a user is logged in.
Connect to Any Online Service
Connect Integration Gateway with any online service via webhooks.
No More Schedules
Skip the batch integration schedules and run ETL projects when the data changes.
Always Listening
With webhooks, Integration Gateway continually monitors online applications for any change in data.
Keep Your Data Local
Retain control of your data with Integration Gateway running on your local systems.