Using the SMTP Connection Manager
The SMTP Connection Manager is an SSIS connection manager component that can be used to establish connections to an SMTP server to send emails.
To add an SMTP connection to your SSIS package, right-click the Connection Manager area in your Visual Studio project, and choose "New Connection..." from the context menu. You will be prompted the "Add SSIS Connection Manager" window. Select the "SMTP" item to add the new SMTP connection manager.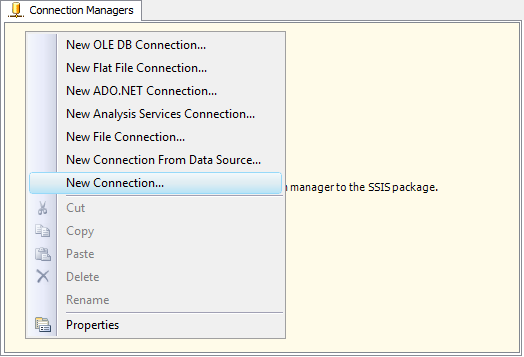 General
The General page on the SMTP Connection Manager allows you to specify general settings for the connection.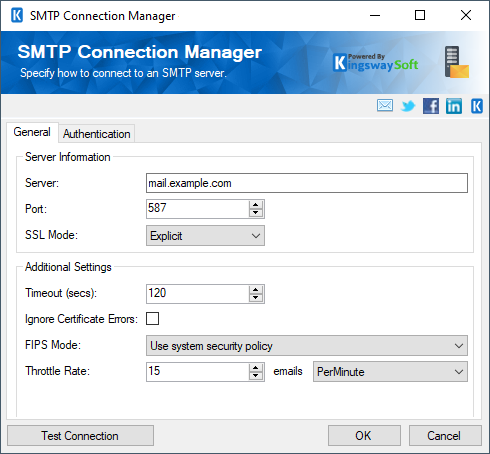 Server Information

Server

The SMTP server URL.

Port

The SMTP server port number.

Enable SSL

Specifies whether or not to use SSL encryption when connecting to the SMTP server.

Authentication

Username

The username for authentication to the SMTP server.

Password

The password for authentication to the SMTP server.

Additional Settings

Timeout (secs)

The Timeout (secs) option allows you to specify a timeout value in seconds for the connection. The default value is 120 seconds.