KingswaySoft 2020 Release Wave 2
OAKVILLE, ON: November 4, 2020 - KingswaySoft Inc., a leading provider of data integration solutions, today announces our latest updates of the popular SSIS Integration Toolkits. With 292 new features, fixes, and enhancements, we continue to expand the number of offerings with each new release.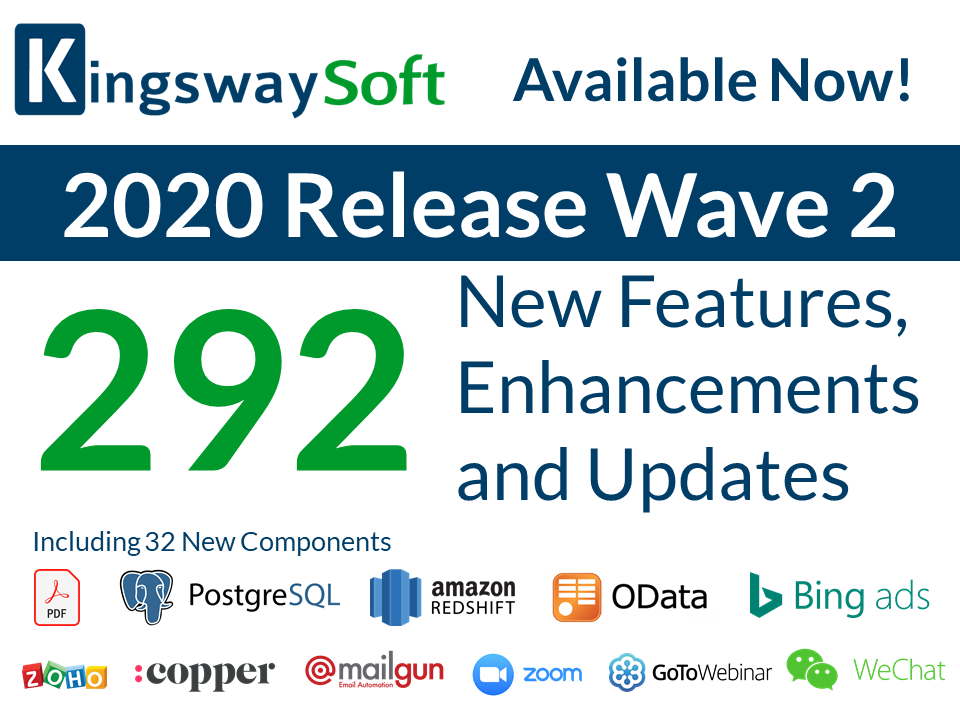 Our SSIS Productivity Pack is Better than Ever
Our market-leading SSIS Productivity Pack is now packed with more productivity-enhancing components and features to support developers with their ETL projects. Our newest components include:
Joining our EDI Source is the new EDI Destination component, an SSIS data flow component that can be used to write data to EDI files.

Extract data from tables in PDF documents with ease thanks to this unique SSIS component. Use the SSIS PDF Source component to combine tables across pages, skip empty rows and deal with misaligned cells.
Easily sync Amazon Redshift with your ERP, CRM or any other application so information is always up-to-date.

Integrate your enterprise applications with PostgreSQL to ensure your data warehouse always has the most up-to-data.


New Features in our Data Integration Solutions
Here are select highlights of the newest features in our 2020 Release Wave 2 for our SSIS Integration Toolkits and our real-time data integration solution, Integration Gateway.
What's New in KingswaySoft 2020 Release Wave 2 Webinar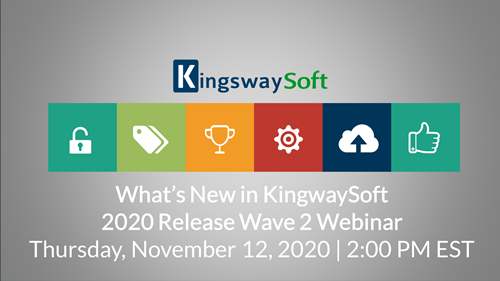 In case you missed our What's New in KingswaySoft 2020 Release Wave 2 Webinar on November 12, 2020, watch it now on our YouTube channel.
About KingswaySoft
KingswaySoft is a leading integration solution provider that offers sophisticated software solutions that make data integration simple and affordable. Thousands of enterprise clients from over 100 countries rely on our no-code SSIS Integration solutions to integrate data with various application systems to drive business efficiency and leverage information assets.
Learn more at www.kingswaysoft.com
---
Back to News