User Testimonials: SSIS Integration Toolkit for Microsoft Dynamics 365
Submit your own feedback to us
"KingswaySoft helped us solve some very challenging problems when a customer asked us to build a Marketo-to-Dynamics-to-Marketo integration. At a very modest cost, Daniel and team provide CSG with a responsive, high quality SSIS component development shop. We would not be able to build this expertise in house, but even if we could, I would still choose KingswaySoft.
With CSG, KingswaySoft is never flummoxed, always patient and professional (even with some embarrassingly basic questions), and when once we pushed a component hard enough to surface problems, KingswaySoft built and delivered a patched (and fixed) version the next day. Wow.
If you want high quality, highly experienced help with SSIS integration into just about everything, get KingswaySoft on your team. They will help you get your work done quickly--and they will be there when you need help yourself."
~Todd Shelton
Chief Technical Officer
CSG Services
---

"The fact that these tools work in SSIS AND conform to Microsoft's policy of not modifying the back end data was a life saver for me. I use the Dynamics CRM tools the most followed closely by SharePoint and they have saved me numerous hours compared to other solutions. I consider SSIS a best of breed tool for ETL and the fact that I can keep all my ETL under that roof is awesome.
KingswaySoft has been very responsive to all of my customer service needs from purchasing, installing and tech support. They have exceeded my expectations."
~John McLeod
Developer
The Center for Health Affairs
---

"I'm impressively satisfied with the product and all the technical and business interactions with KingswaySoft. Easy download try out for developer, convenient purchase and licensing scheme and upgrade, quick technical support. Can't ask for more.
KingswaySoft saves our resources; and helps speed up our projects tremendously."
~Tuan Nguyrn
Dynamics CRM Developer
Sound Technologies
---

"Cloud based CRM was a necessity to support a nationwide, mobile sales force. The downside of this was creating an island of data that was disconnected from our on-premises corporate systems. The SSIS Integration Toolkit allowed me to visually build the connections to move data to-and-from these systems. This enhanced the abilities of both systems and their users."
~Dustin Walker
Systems Manager
Equipment Technology, LLC
---

"One of our client was in the process of implementing Dynamics CRM 2011 On-Premises, they had a legacy system that was built using Visual Fox Pro and SQL Server 2005 Database. We were given a short timeframe to migrate the data to Dynamics CRM and it was a challenging task for us to be able to migrate from the legacy system to Dynamics CRM due to different structure of the object models.
With the Kingswaysoft SSIS Integration Toolkit, we were able to solve the challenge with less learning curve. By utilizing our existing knowledge in SSIS combined with the intuitive design of the Kingswaysoft adapter, we were able to accomplish the complex data migration task in a short timeframe. It was assisted by the exceptional performance of Kingswaysoft SSIS Integration Toolkit that was able to process large volumes of data in  a short time.
We are really happy with the product and service that Kingswaysoft provided. We received prompt replies from Kingswaysoft representatives even though we are on a different time zone (Australia and Canada)."
~Andre Margono
Consultant
Oakton Services Pty Ltd.


---

"Earlier, we used to migrate data by writing coding to MSCRM which was a lot redundant work and also caused many troubles in debugging and data migration side. With the KingswaySoft plugin, that job has been made a lot easier and also issue resolution and data transformation tasks have been lot simpler.
We're also very happy with the response time for any issues highlighted and the resolutions provided by the KingswaySoft team."
~Shiv Prateek Sharma
Senior Consultant
Cognizant


---

"We have completed three migrations - DEV, TEST and UAT and have found Kingsway along with SSIS to be ideal for this project.
We found KingswaySoft to be very receptive to questions and comments in the past. We were very happy with KingswaySoft SSIS and would definitely use the product again!"
~Bharat Premji
CRM Developer
SMS Management and Technology


---

"I've used the KingswaySoft adapter with several clients beforehand and it was a good fit, so I recommended it to my client, Andrew Sykes Group. It is scalable, multi-threaded by taking advantage of the SSIS Balanced Data Distributor and more importantly, it makes use the ExecuteMultiple CRM class. It also has a familiarity for the internal IT team as it is SSIS based.
Since deployment to our production environment, the run-time of the regular daily processing (which was scheduled to begin every 15 minutes) has reduced from 15-20 minutes to now just 90 seconds using SSIS and Kingswaysoft.
I would say that the product is very competent and I feel it deserves the reputation and recognition of some of the more expensive alternatives."
~Rob Dawson
Dynamics CRM Consultant
Andrew Sykes Group


---

"I emailed KingswaySoft on a number of occasions as I learned how to use the CRM Integration Toolkit and Dynamics platform. Their responses were excellent. They responded very quickly and answered my questions clearly and properly. Thank you KingswaySoft."
~Keaton Hansen
Specialist - Tech Automation
Frontier Communications


---

"The results of the SSIS Integration Toolkit for Microsoft Dynamics CRM were impressive. It involves very little learning curve. Transferring masters that had more than 10K records took roughly 30-45 minutes.
Importing activities included correctly setting the activity parties and I had some initial problems with setting that up. However with prompt guidance from the KingswaySoft team we were able to get that working as desired.
The KingswaySoft team was also very prompt in responding back to our queries. We are based out of India while they are in Canada and that involved our working hours to not match, but KingswaySoft team did understand the time difference and were available for a couple of hours during our business hours just to ensure that our queries had been answered and there were no blockers for the day."
~Roohi Shaikh
CEO
Inogic


---

"Before we deployed the KingswaySoft SSIS tools, most of the integration we did with both Dynamics CRM and SalesForce was using either custom C# applications to pull/push data, or unsupported direct SQL calls.
With KingswaySoft, we can utilize the full power and parallel processing of SSIS to dramatically improve performance and usability of our integrations and ETL process for our Data Warehouse. All of this while maintaining the level of detailed control over the process, gave us a great solution.
One of the best parts about working with KingswaySoft is the response to new ideas to improve their product, and the customer technical support they provide when you need it. I have had a couple of occasions where I asked for some new feature to be added to improve usability, and they have responded very quickly and professionally to the request.
We have been very impressed with the KingswaySoft tools and the overall response of the company. We will be using their tools for years to come."
~Chris Harrington
IT Applications Manager
SunGard Public Sector


---

"A year ago, I started to use for the first time SQL Server Integration Services for the integration of ERP data with Dynamics CRM instead of using custom .NET programs. Trying to build a custom data connector to CRM was too time consuming so using the connector from KingswaySoft was a huge help. The useful functionality that was already available a year ago was greatly enhanced since then and it enabled me to implement integrations with SAP or Oracle Applications in a fraction of the time. Also, the free developer license greatly helps to get to know the instrument and at the end, every dime for the production license was well spent money.
Another great asset from KingswaySoft is their support team- highly professional, fully customer oriented and exceptionally responsive.
Congratulations KingswaySoft!"
~Urs Tobler
Senior Consultant
JTC Tobler Consulting


---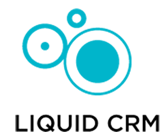 "The product is fantastic and KingswaySoft not only gave me great support, but through their knowledge of C# and SSIS they even helped me with integrating my project with the SSIS solution which I created using their SSIS Integration Toolkit.
There was one feature which I felt was lacking and would have really made the product much better to work with. I suggested this to KingswaySoft and they have already added it to the features for their next release so I would still give functionality a 5 out of 5.
Well done guys!"
~Jonathan Gurwitz
CRM Solution Architect
Liquid CRM
---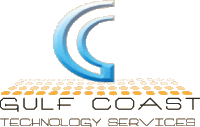 "Product works as advertised and the company stands behind the product with prompt support and continuing updates to the product."
~Mark Fox
Consultant/Project Manager
Gulf Coast Technology Services, Inc.
---

"My team was asked to implement CRM for our sales team  - in 4 weeks.
Without the SSIS integration toolkit, we wouldn't have been able to deliver the project within this time frame.  The tool is easy to install and use.  We even had an issue that required an enhancement - the product support team from KingswaySoft contacted us, and resolved the problem within a few days.  I wish I could rave about every software vendor we deal with like I can rave about KingswaySoft!"
~Karen Roraff
Database Director
Weiss Research, Inc.
Have feedback about our products or services?
We always appreciate feedback from our clients and partners. We are grateful for the opportunity to work with each of you. If you have any feedback about our product offerings or services, good or bad, please feel free to complete our feedback form. We will make sure that your voice is heard.