Happy Holidays: A Look Back at 2022

We have reached the end of another year! At KingswaySoft, we would like to wish everyone Happy Holidays and a fantastic new year! As always, we are grateful for your continued support and the trust you have placed in us for another year with your data integration needs. This year, KingswaySoft continued growing with new talented team members, an expanded and enhanced product line, and exciting new partnerships. We also hope you had a productive and healthy 2022 and continue to streamline your data integration projects by leveraging the most sophisticated integration solution created by our team.
2022 Release Wave 1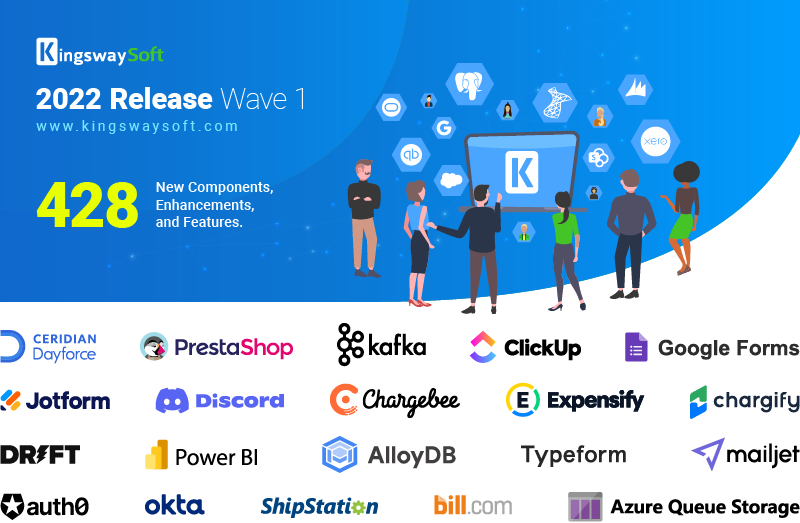 In October 2022, we proudly announced our major release of the year, the 2022 Release Wave 1. This new version contains over 428 new components, features, and enhancements! We improved our Productivity Pack with new components, such as Azure Queue Storage, Google AlloyDB, and Kafka. Additionally, it now supports more than a dozen of new REST services, such as ChargeBee, Ceridian Dayforce, Auth0, Discord, Mailjet, ShipStation, and Typeform. For the SSIS Integration Toolkit for Dynamics 365, we introduced User Multiplexing support in CRM/CDS Connection Manager, which can help improve data load performance if used properly, and the CRM/CDS source component now supports multi-threaded reading when working with Audit Logs source type.

Branding Updates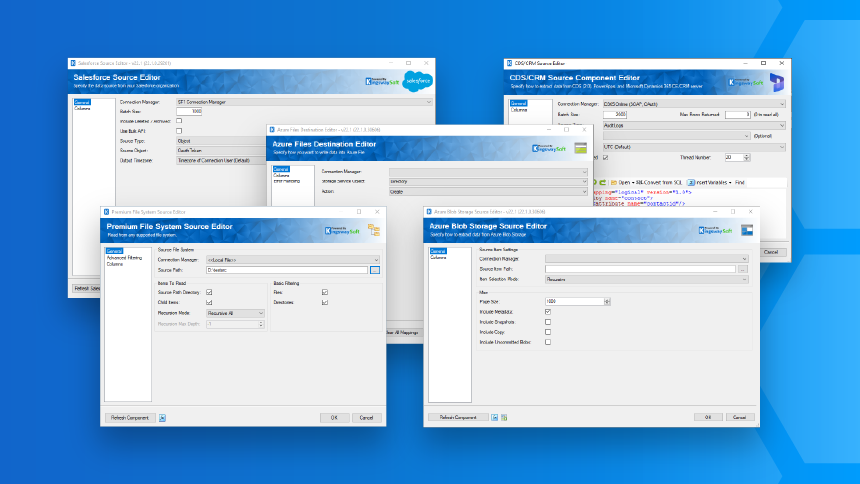 This year, we launched a major update to our branding, in which we have adopted a new color schema for our logos. As part of the effort, we have revamped our website to give it a new look. In addition, with the 2022 Release Wave 1, our entire program received those branding updates in various UI elements. This visual refresh, with brighter colors and updated component logos, is one more step in our branding changes of 2022, which we hope makes your experience more enjoyable.
Nordic Summit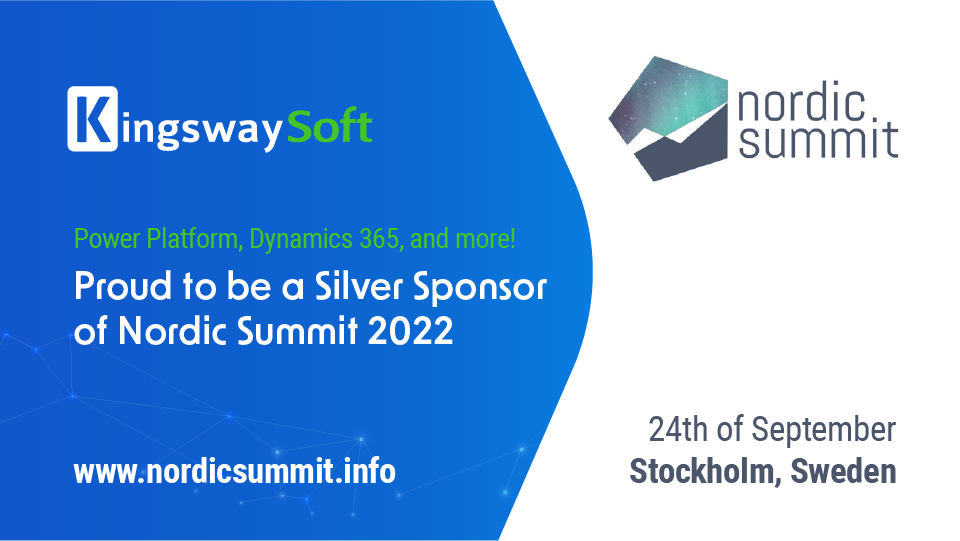 This year we also participated as a Silver Sponsor of the 2022 Nordic Summit. We were excited to be part of the event to showcase our integration solutions with the Power Platform and Dynamics 365 community.
Moving Forward
We look forward to the next year! Our team is already working on exciting new integration features and looking for opportunities to create more value for our clients. If you have any feedback on how we could simplify and make your ETL development more efficient, please do not hesitate to contact us to share your insights with our team.
We are thankful for the great year we just had and are ready for 2023! We want to thank all our clients and partners who trust us with our products to maximize their data efficiency.
The KingswaySoft team wishes you Happy Holidays and a fantastic new year!
---
Back to News