Happy Holidays: A Look Back at 2019
The KingswaySoft team would like to wish everyone Happy Holidays and a prosperous 2020.
We want to thank you for your continued support over the last year as we hit significant achievements in 2019. This year saw the release of two major update waves in February and in October.
Waves of Upgrades
Our release earlier in the year saw the addition of 10 new components added to our ever growing collection of REST connections within our SSIS Productivity Pack and these include ADP, PayPal, Salesforce Pardot, ServiceNow, Shopify, Smartsheet, Stripe, Trello, WordPress/WooCommerce, and, Wunderlist. Our October release expanded this list to include Asana, Facebook Business, Infusionsoft, Microsoft Teams, MYOB, Twilio, Yammer, and, Zuora. In both updates, we made substantial enhancements to our ever-popular HTTP and JSON/XML components as well as the Premium Derived Column, Premium ADO.NET, RabbitMQ, MongoDB, Premium File Pack and SFTP/FTPS components.

Our dedicated integration toolkits also saw major functionality enhancements to meet the ever changing business and technological needs. These updates included support for WebAPI to connect to Microsoft Dynamics 365 CE/CRM in addition to added OAuth authentication support in NAV Connection Manager when working with Microsoft Dynamics 365 Business Central Online. Our Salesforce integration toolkit expanded its capabilities to include Salesforce Marketing Cloud and added support for REST API. Additionally, support for Azure AD authentication and Modern Authentication were added to our SSIS Integration Toolkit for Microsoft SharePoint.
Of course, these are only a handful of new features and functions added in 2019. Across both releases, we added 350 new enhancements and over 50 new services in 2019 alone, marking the year as bringing the most significant upgrades to our toolkits. We are always looking for feedback from you in terms of how we are doing or if there is anything you are hoping to see in future releases. Your feedback is important to us so do reach out to share your insights with us
Working with the Community
In 2019, we had the opportunity to support a number of industry events and meet many of you at community gatherings. These include numerous SQL Saturdays as well as:

Microsoft Business Application Summit in June .

eXtreme365 and User Group Summit North America in October.
PASS Summit 2019 in November.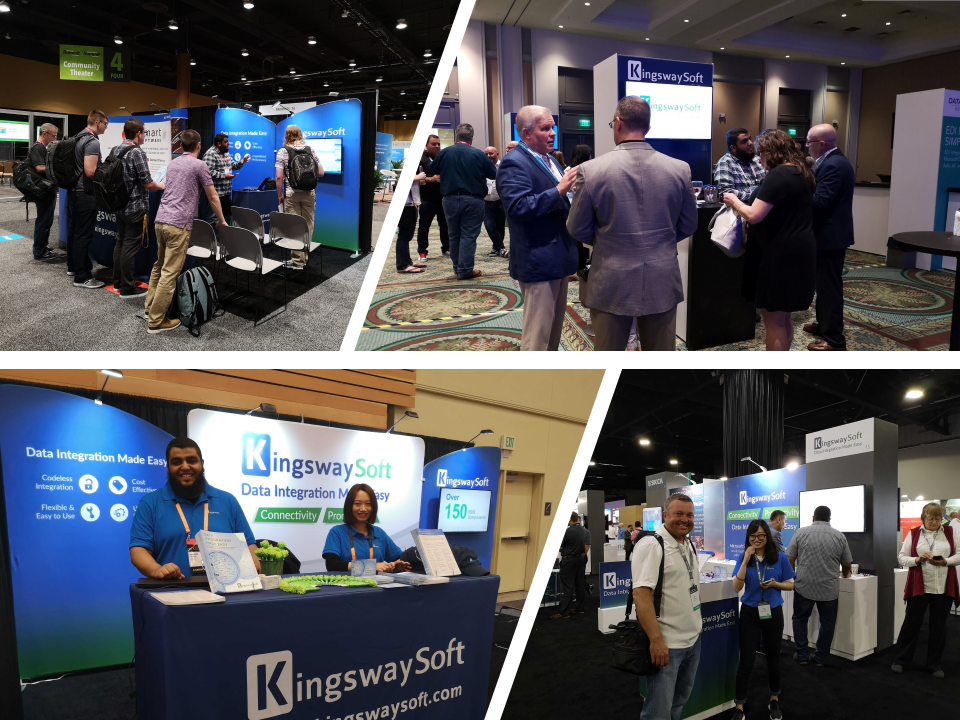 We will continue to take part in industry events throughout 2020 so be sure to subscribe to our newsletter to stay informed on where we will be next.
We look forward to another year of making data integration easy, and supporting the business data and development community. Happy holidays from the entire KingswaySoft team!

---
Back to News