Recap of PASS Summit 2019
We are excited to share that KingswaySoft has returned from Seattle, Washington after participating in PASS Summit 2019 from November 5 to 8. The PASS Summit brings together 4000 global data professionals across data management, cloud and hybrid architecture, analytics, business intelligence, AI, and more for three full days of learning through training workshops, best practices, hands-on labs and networking with world-class data experts from around the world.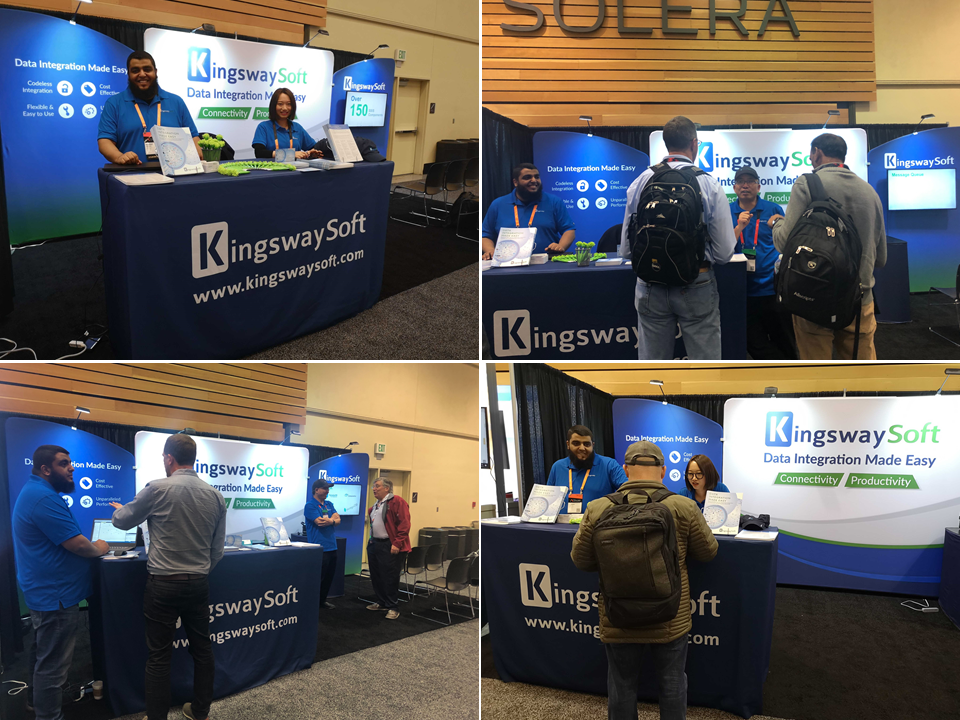 KingswaySoft had the opportunity to meet many existing and new partners and address their every-day integration challenges. Numerous productive conversations were had with visitors to the KingswaySoft booth with talks focusing on the value of KingswaySoft's integration solutions and how they can be used to save development time and integration cost.

Thanks to everyone who visited the KingswaySoft booth; we are proud to be part of these annual summits and will see you all again next year.
About KingswaySoft
A leading integration solution provider, KingswaySoft, offers sophisticated software solutions that make data integration affordable and straightforward. Thousands of enterprise clients from over 90 countries rely on our no-code SSIS Integration solutions to integrate data with various application systems to drive business efficiency and leverage information assets.
Learn more at www.kingswaysoft.com
---
Back to News