KINGSWAYSOFT
KingswaySoft is a leading integration solution provider offering software solutions that make data integration affordable and painlessly easy. Thousands of enterprise clients from 90 countries and regions rely on our solutions to integrate data with various application systems in order to drive their business efficiency and fully leverage their information assets.

We have an extreme passion about our software quality and intense commitment to our client's success. Our development process has always been customer-focused, we have been working very closely with our customers to deliver what benefits them the most. We have also made sure that our support services are always highly responsive so that our customers receive maximum benefit from the use of our products.
OUR PHILOSOPHY
We, at KingswaySoft, are dedicated to developing quality software solutions that deliver unmatched performance. Our philosophy is simple: you come first. Our software is built for sophistication yet ease-of-use; it supports complete connections without the need for a programmer or coder.
We are proud of the continuous work we put into our products and the benefits it brings to your organization. With over 250 individual data integration tools for connectivity and productivity, our SSIS Integration Toolkit allows developers to take advantage of the flexibility and power of the SSIS ETL engine to integrate virtually any application or data source. Our solutions take care of all the intricate details, so you do not have to.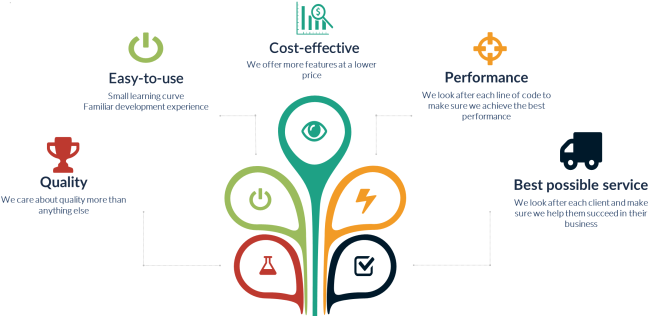 SkateHut
I can honestly say in terms of support KingswaySoft have been better than I have experienced from any other technical supplier I have dealt with in the last couple of years.
Farryl Stubbs
SQL Consultant
Winson Group
I am happy to say that KingswaySoft has met and surpassed my expectations. All my engagements with KingswaySoft have been positive.
Alan Webster
General Manager of Information Technology
CSG Services
If you want high quality, highly experienced help with SSIS integration into just about everything, get KingswaySoft on your team.
Todd Shelton
Chief Technical Officer
LOCATION
408 North Service Rd E, Suite 200
Oakville, Ontario L6H 5R2
Canada
Phone
TF: 1-855-999-5288
PH: 1-289-999-5288
Hours of Operation
Mon-Fri: 9:00am - 5:30pm Eastern Time