The SSIS Integration Toolkit for Microsoft Project Server
High performing data integration for Microsoft Project Server using SSIS.
Take advantage of the flexibility and power of SSIS ETL engine.
Intuitive user interface to manage different aspects of your integration development in a code-less, drag and drop environment.
Robust error handling and superior performance.
Immersive development productivity thanks to the easy learning curve and familiar development experience using Microsoft Visual Studio.
Integrate with virtually any application or data source.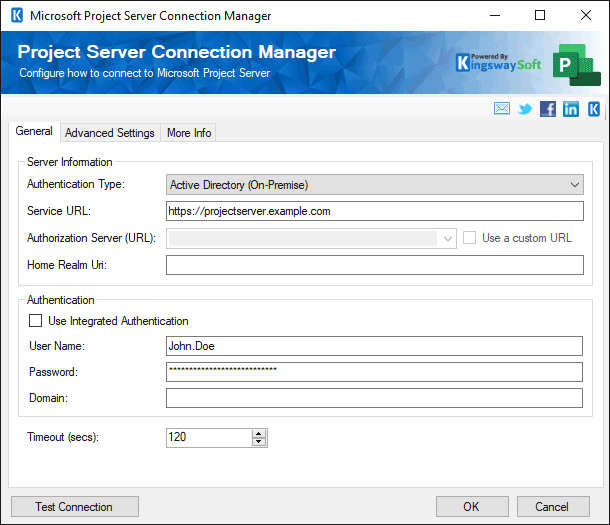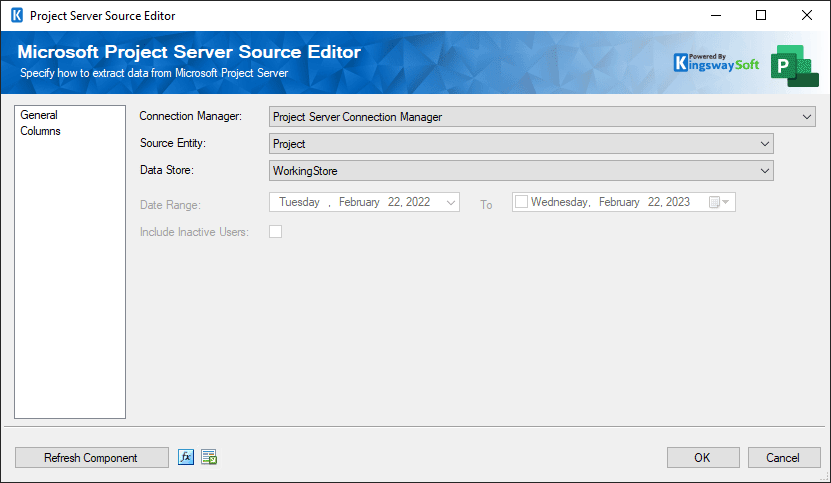 7 available objects to retrieve data from: Project, Task, Timesheet, TimesheetAction, TimesheetLine, TimesheetLineDetails, or Resource.
Specify which data store you are working with (PublishedStore, VersionsStore, WorkingStore or ReportingStore).
5 different actions for writing to Project Server: Create, Update, Upsert, Delete or Publish.
Automatic field mapping based on a name-match.
Includes Implicit Text Lookup functionality.