The SSIS Integration Toolkit for Salesforce
An extremely simplified ETL development experience within a familiar development environment (Microsoft Visual Studio) provides your developers the best possible development productivity.
Intuitive user interface to manage different aspects of your integration development in a code-less, drag and drop environment.
Robust error handling and superior performance.
Text Lookup feature makes Salesforce lookup references painlessly easy and it comes with many configurable options.
Includes support for writing to Salesforce Wave Analytics (also known as Salesforce Einstein Analytics) using the Salesforce Wave Destination component.
Includes support for Salesforce Marketing Cloud using Salesforce Marketing Cloud Connection Manager, Salesforce Marketing Cloud Source, and, Salesforce Marketing Cloud Destination.
Equipped with many specifically designed integration options, the SSIS Integration Toolkit is the most flexible solution to read from or write to Salesforce.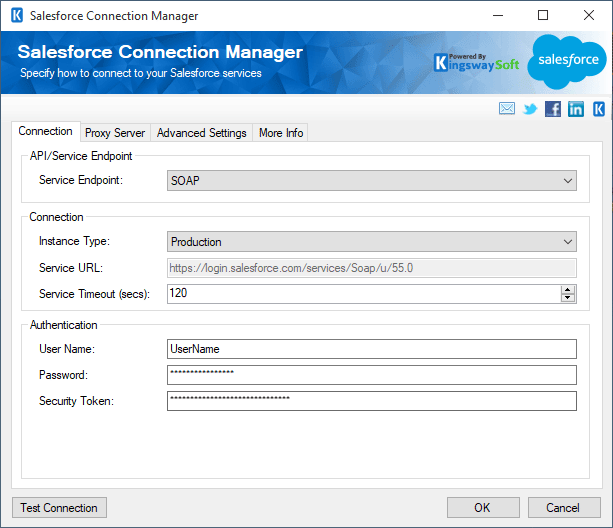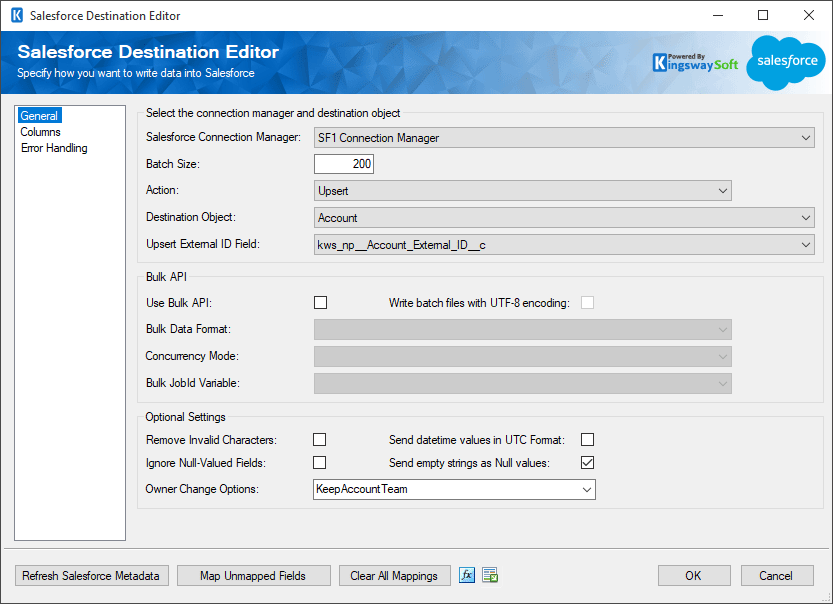 "Retry on intermittent errors" to deal with transient network or server problems in a robust fashion.
Read data from either a Salesforce object or using SOQL query
The most sophisticated support for SOQL queries, including the support for child-to-parent relationship, aggregation, datetime functions, and parameterized queries that utilize SSIS variables.
Support for Salesforce bulk API
"Refresh Salesforce Metadata" feature makes it easy to update components to latest Salesforce metadata without having to delete and re-create them.
Seven different write actions for writing to Salesforce server: Create, Update, Delete, Upsert, Merge, HardDelete, and UnDelete.
Automatically maps all available input columns to the corresponding Salesforce fields by matching their names.
Text Lookup feature to perform a lookup to Salesforce records using either text or integer values as the input
"Ignore Null-Valued Fields" to avoid overwriting existing values with an empty value.
Write to Salesforce Wave Analytics (Einstein Analytics) using Append, Delete, Overwrite and Upsert operations.