The SSIS Integration Toolkit for Microsoft Dynamics 365
Powered by the powerful SSIS ETL engine, developers can quickly integrate Microsoft Dynamics 365 with virtually any other application or data system.
Full support for Dynamics 365, CRM, AX (Finance & Operations), NAV (Business Central), CDS, and PowerApps means easy integration between applications and versions as well as a simple data migration path for application upgrades.
Intuitive user interface to manage different aspects of your integration development in a code-less, drag and drop environment.
An extremely simplified ETL development experience within a familiar development environment (Microsoft Visual Studio) provides developers the best possible development productivity.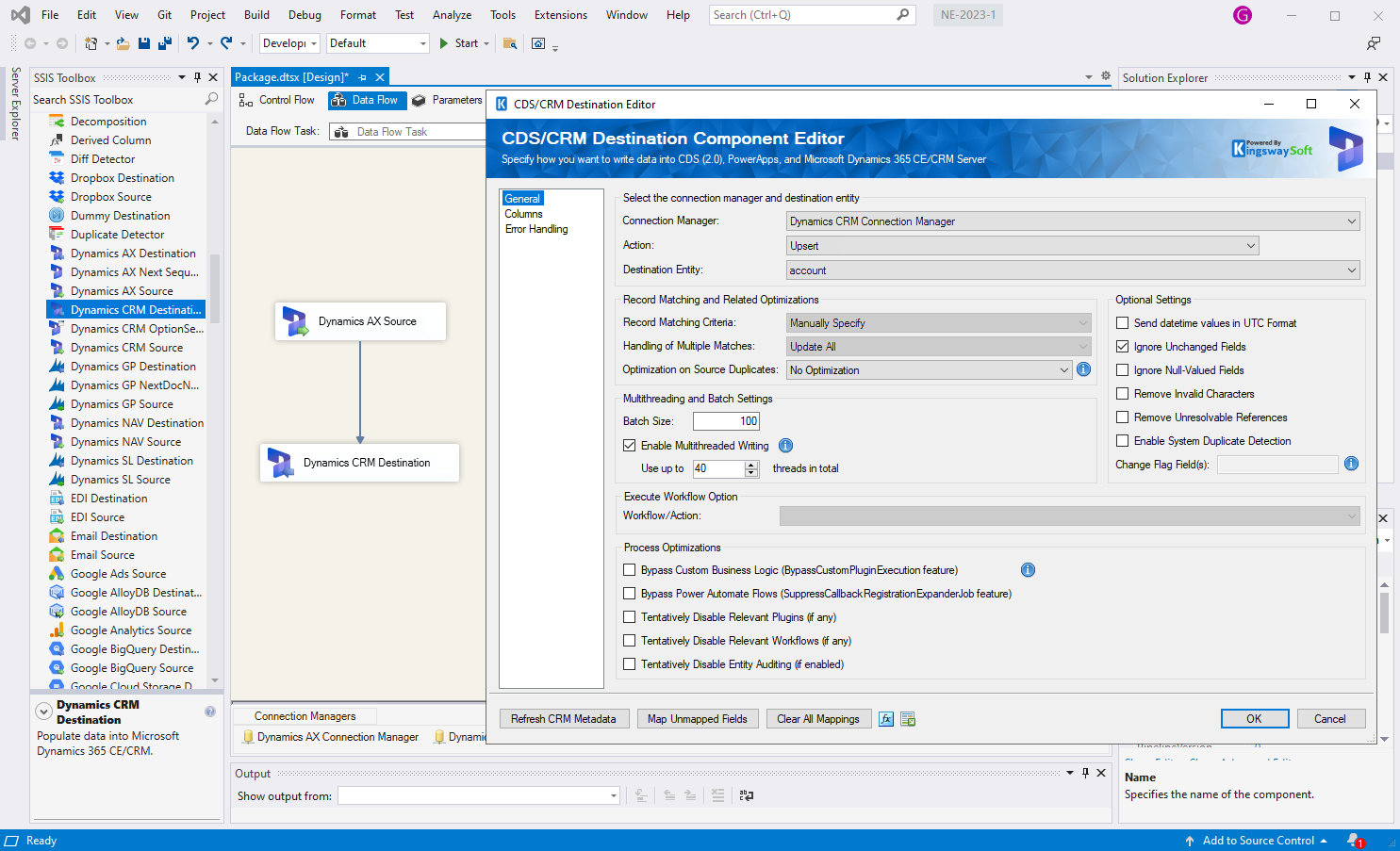 Easily connect to your Microsoft Dynamics instance.
Retrieve Microsoft Dynamics data with options for advanced filtering.
Write to Microsoft Dynamics through various write actions with many configurable options and advanced settings.
Support for incremental changes when reading and writing for performant bi-directional data integration.
Integrate Microsoft Dynamics with virtually any application or database system without writing a single line of code.