The SSIS data flow transformation components found within the SSIS Productivity Pack enable developers to perform advanced data transformations without having to write a single line of code.
These unique, powerful, and easy to use components enable rapid data transformation that allow developers to accomplish more than ever before using SSIS.
These advanced transformations include premium SSIS components that build upon native SSIS components to enhance the functionality and offer solutions to more complex situations.
The SSIS Productivity Pack also offers components not found anywhere else to perform powerful complex SSIS transformations easily without needing any custom code.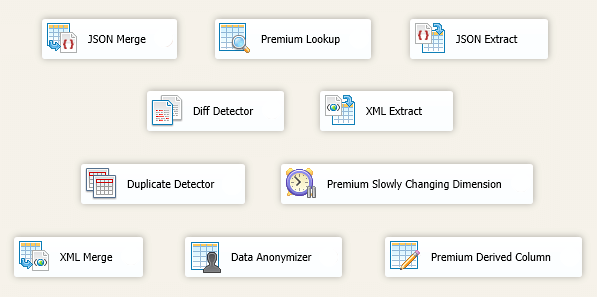 Read about these powerful SSIS transformation components below or get started now with a free trial.
Premium Derived Column
Expands on the features and functionality of the out-of-box Derived Column component to create a component with greater potentials, features, and ease-of use.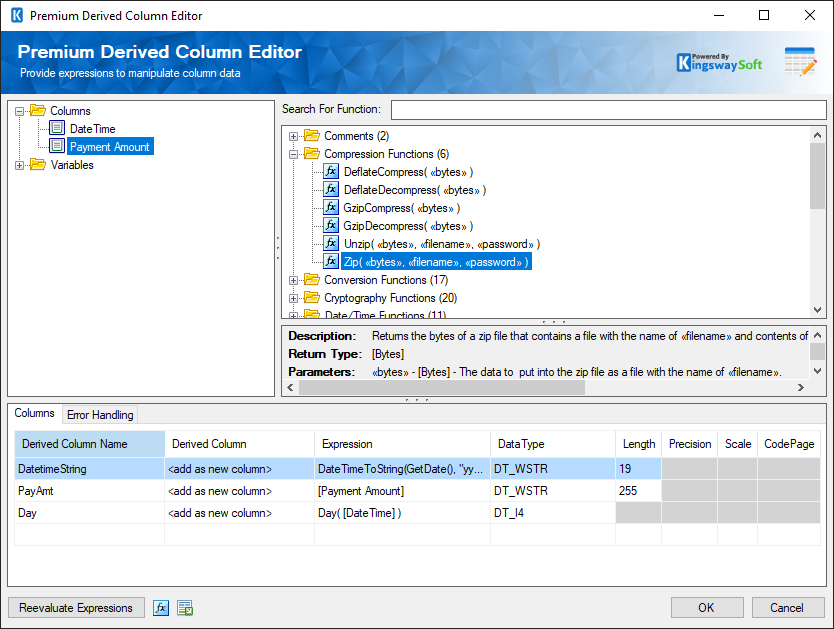 Includes over 225 functions, an advanced expression editor, advanced data type detection and the ability to validate and test expressions with test values.
Duplicate Detector
Compares rows within a data source to identify duplicate rows based on various match types. The Duplicate Rows output contains additional fields for further processing.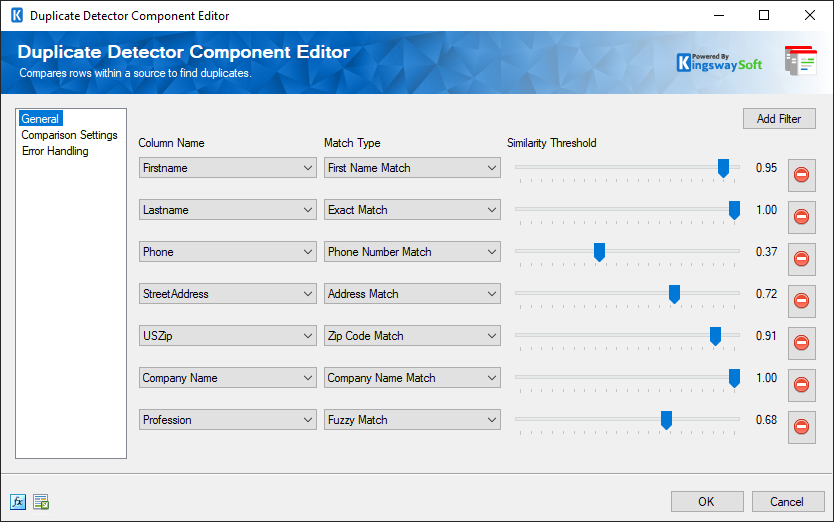 Advanced Match types (First Name Match, Phone Number Match, Street Address Match, US Zip Code Match, Company Name Match) allows developers to find duplicates even when various abbreviations, nicknames or formatting is used.

Time Zone Conversion
An SSIS transformation component for converting a date column from one timezone to another.
Option to replace the current date value to the adjusted time zone date or output the date value to a new column.