The SSIS Integration Toolkit for Team Foundation Server
Data integration can be done in a matter of minutes when using this powerful integration toolkit.
Utilizes Microsoft SSIS as the data integration platform to take advantage of the flexibility and power of the SSIS ETL engine.
Intuitive user interface to manage different aspects of your integration development in a code-less, drag and drop environment.
Develop simple to complex data integration jobs without ever having to write a single line of code.
A simple development process with built in features to help ease the process even further, including automatic field mapping.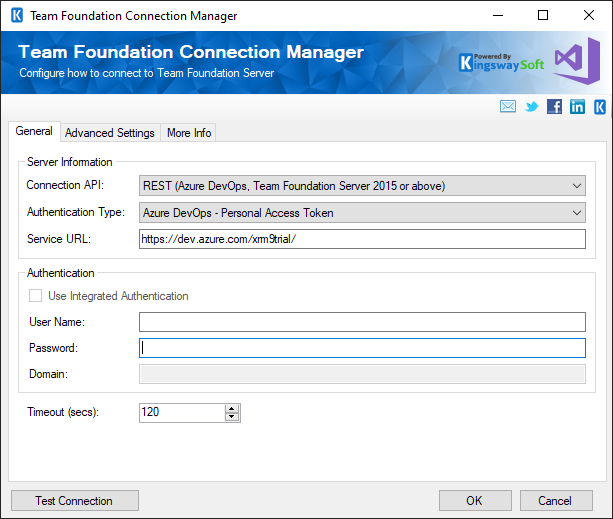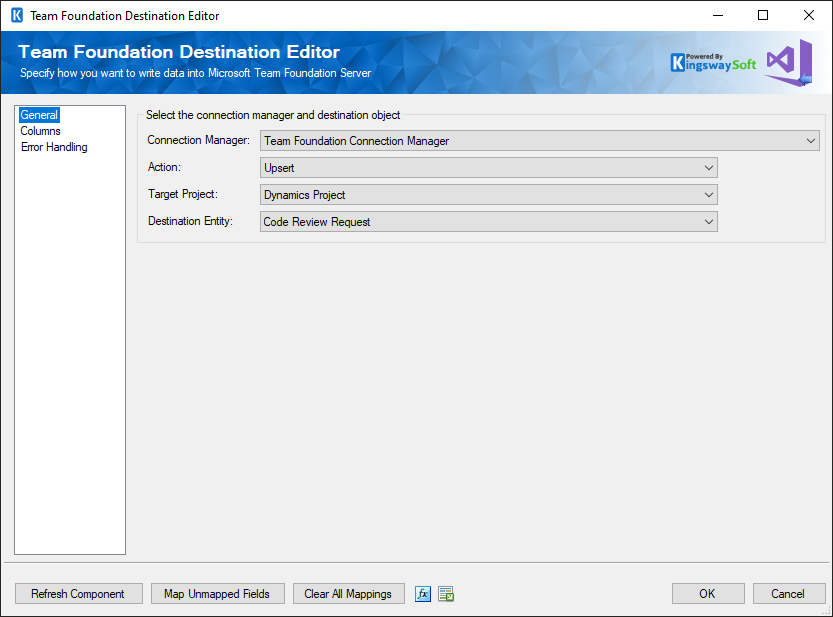 Built in retry on intermittent errors helps eliminate integration disruptions due to temporary service outages or disruptions.
Option to retrieve TFS data based on on predefined or custom queries.
Option to retrieve attachments and comments.
Write to TFS using Create, Update, Delete, or Upsert actions.
Automatic field mapping based on a name-match.