MYOB Data Integration with SSIS Productivity Pack
High performing and code-less data integration for MYOB using SSIS.
Develop simple to complex integration jobs to suit unique business needs.
Take advantage of the flexibility and power of the SSIS ETL engine.
Intuitive user interface to manage different aspects of your integration development in a code-less, drag and drop environment.
Immersive development productivity thanks to the easy learning curve and familiar development experience using Microsoft Visual Studio.
Respects the API Throttle Rate to prevent the MYOB server from declining request.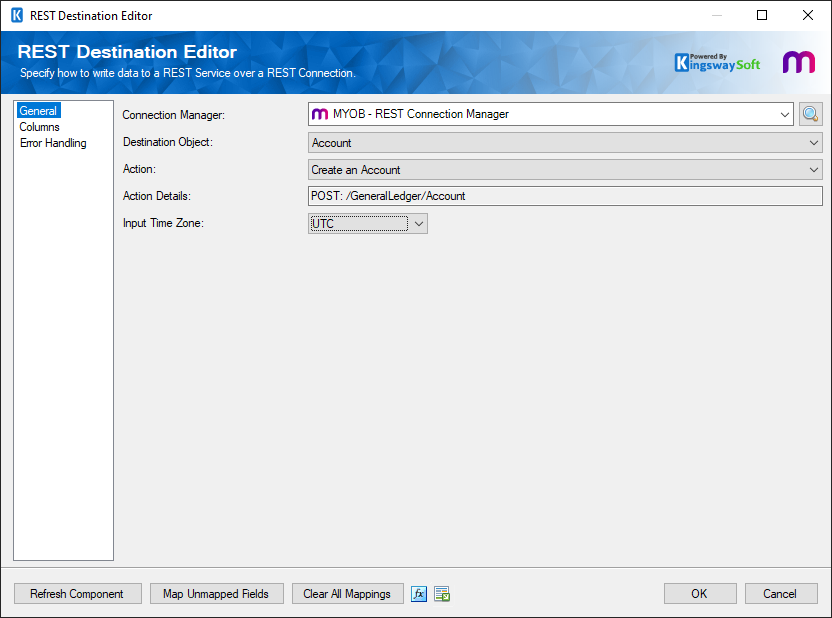 Built in retry on intermittent errors helps eliminate integration disruptions due to temporary service outages or disruptions.
Includes options to work with LinkID Mode.
Filter data using the Filter Parameters.
A number of different actions for writing to MYOB depending on MYOB's API documentation.

Automatic field mapping based on a name-match.