The SSIS Integration Toolkit for Microsoft Dynamics SL
Simple, straightforward and cost effective data integration built to handle the intricate details of working with Microsoft Dynamics SL web service interfaces.
Immersive development productivity thanks to the easy learning curve and familiar development experience using Microsoft Visual Studio as the ETL development tool.
Easy-to-use, codeless solution that enables integration to occur in a matter of minutes for what could otherwise take months of development.
Variety of functional buttons to better support the development process.
Takes advantage of the flexibility and power of the SSIS ETL engine to integrate with virtually any application or data source.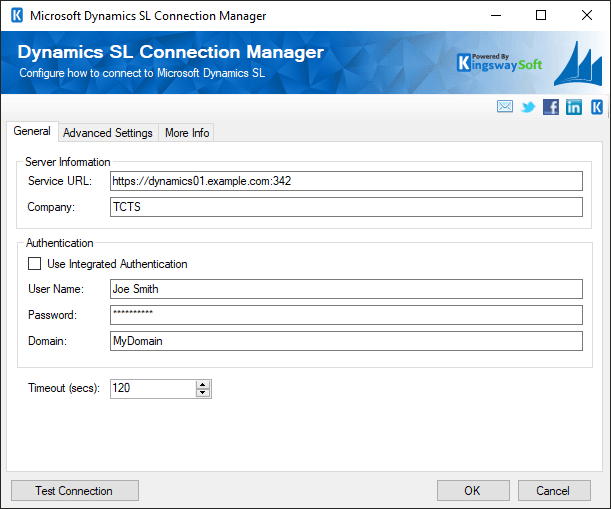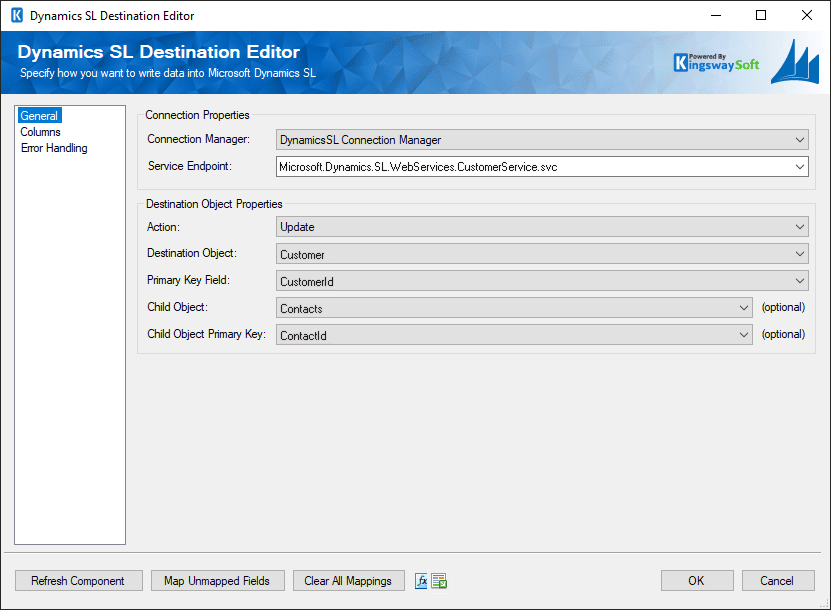 Built-in retry on intermittent errors helps eliminate integration disruptions due to temporary service outages or disruptions.
Support for working with Child Objects in both reading and writing.
Can specify both the source object and child object properties and provide filtering criteria for each.
Write based on the primary key for both the source object and the child object.
Write to Microsoft Dynamics SL through either Create, Update, or Delete actions.